The beginning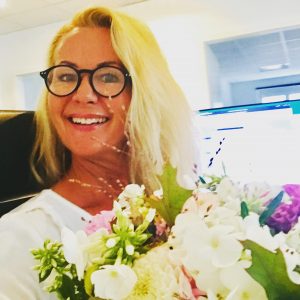 My roots in the media actually go back 30 years. It all started in the early 90ies working as the personal assistant for Wolfgang Beinert, the award-winning typographer and designer (at that time in Augsburg), who meanwhile moved to Berlin. The three years I had spent there were followed by stints at various publishers (including Presse-Druck und Verlag, Augsburg, Lebensart Media/Design Hotels and IDG Publishing, Munich).
Before taking steps towards independence with Elitesse Media & PR in May 2005, I was in charge of advertising sales and client events for the German issues of the American Express magazines Departures and Centurion (published by Journal International). These international client magazines quarterly refer to Platinum and Centurion credit cardholders. They reflect the world of luxury, together with expressive photography and excellent layout.The Centurion magazine twice won the Corporate Publishing Prize in a row for "Best B to C Magazine in the field of finance".
Motivation
Both the grown contacts and the skills I had gained, were the perfect basis facing new challenges within my own business. In May 2005 my own little agency called ELITESSE was born. Since then the focus has been lying on consulting fashion and beauty brands and helping them to appear in the relevant media. What I should call special is the fact, that I nearly work 100% on a paid-by-performance concept. Coming from sales & marketing, I was used to be rated according to my efforts, so I transferred that principle to my new PR work. I have been working according to that concept since the beginning of me freelance work. And I have been happy with this decision and model ever since. I am still on the right path to achieving my professional dreams and ambitions.
"Happiness is the meeting of fantasy and reality"
(Alexander Mitscherlich, German psychologist and doctor)