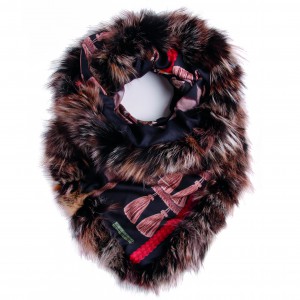 Handmade
Dutch designer Monique van Berkel has been creatingunique fashion from high-quality fabrics for more than ten years.
Inspired by her extensive travels through and outside Europe, the MUCHO GUSTO collections are characterized by a variety of influences and inspirations.
The result: luxurious products with exclusive MUCHO GUSTO design.
 At the heart of every MUCHO GUSTO collection are the luxurious silk scarves.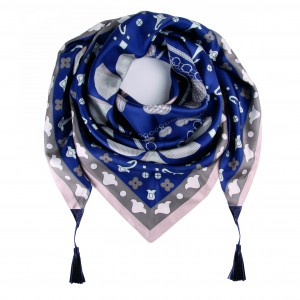 Fashionable patterns are creatively interpreted, lovely details make every scarf an individual highlight.
The use of carefully selected fabrics and materials, the solely use of premium Italian silk as well as the local, handmade production guarantee high-quality products.
In Maastricht, close to Belgium and Germany, the collections are designed and hand-crafted by the MUCHO GUSTO team.
Individuality and passion for details are the characteristics, quality and sophistication the standards.
After the successful establishment of the label in the Netherlands, Belgium and Germany, MUCHO GUSTO is prosperously expanding to Austria, Switzerland and France.
Learn more online on www.muchogusto.nl.