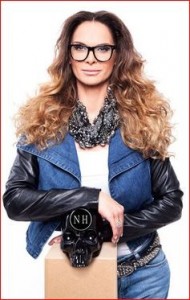 The vision of designer  Nicole Hayduga is to set trends, not to follow them. Since she was young she felt addicted to unique things and designs. At the beginning she just created necklaces for her friends and famliy. This soon lead to the birth of the brand Nicole Hayduga in late 2011.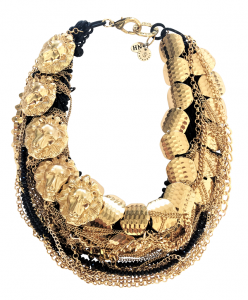 Nicole Hayduga was born in Dachau (near Munich) were she still lives. She loves big cities and travels a lot. She feels inspired by other countries but needs nevertheless calmness and a rural live. Already at school she stood out with her special creations and designs in art lessons. After school she became part of the glamour world (working as a model and winning beauty contests) which led to the world of design and fashion jewelry.
Her brand only took 2 years to become famous and treasured. Many VIPs love her statement necklaces and wear them on red carpet events. But Nicoles aim is to keep her collection small and exclusive instead of growing fast and becoming a mainstream brand.
Learn more on www.nicole-hayduga.de.