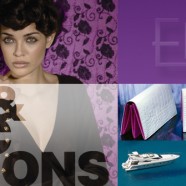 I have been a fashion victim ever since. I have learned from my Mom, whom I have always admired for her style and perfect look no matter how small the budget might have been.
As a freelance PR consultant my aim is to create great events from little causes. I have focussed on fashion, shoes, accessories and jewellery labels. Mostly these clients only have a very small budget but nevertheless need all kinds of press work to increase their awareness level. That is why I do work almost 100% performance based wishing to stay closely connected with them for a long time, beeing part of their success and growth.
Everyone should do, what he knows best. But it takes time to find out talents and skills.
In May 2014 I founded the social project Stop Staring – Start Caring Ass. (www.ss-sc.de).  Our motivation is to supply goods and good conditions! Things that are certain and abundant for us will bring people a livable life and developable possibilities. We focus on innocent and helpless infants and children in a remote part of Sri Lanka as they are in a urgent need of protection and support. As the head of this association I once a year travel to our project in Handapanagala ensuring that all develops as expected. This time is a time full of privation for me and yet so prescious and affecting.
In the words of Desmond Tutu: "Do your little bit of good where you are; it's those little bits of good put together that overwhelm the world".
Read More