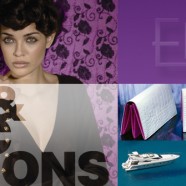 Everyone should do, what he knows best. But it takes time to find out talents and skills.
These skills should support others and ones engagement should show a work-life balance.
We live this balance within our network (also see www.imageart.de).
We live our dreams and always look for new goals.
Our team is curious, dynamic and always investing heart AND brain in every single project.
Find out how we spend our days…
NEWS:
In March 2010 two brains of Imageart and myself launched the website www.wearefashion.de. Goal is to become a fashion portal for both trendsetters and trendseakers. In July of 2010 it was followed by an eshop presenting lots of wonderful truffles, we have found and still find daily during our work in fashion business. Watch out on www.fashiontrüffel.de.
Read More