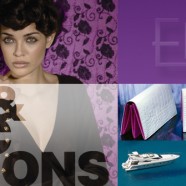 Schon immer habe ich mich für Mode und schöne Dinge interessiert. Meine Mutter hat mir das alle Zeit vorgelebt. Sie sah und sieht stets großartig aus. Alles aufeinander abgestimmt, ohne angestrengt oder überladen zu wirken. Auch mit kleinem Budget. Seit ich denken kann, hat sie es geschafft optisch viel Wirkung zu erzeugen.
Das hat mich geprägt. Und ich habe als freie PR-Beraterin den Antrieb, für meine Kunden aus den Bereichen Accessoires, Beauty, Mode & Lifestyle – eben auch mit deren oftmals geringen Mitteln, große Wirkung zu erzeugen.
Presse- und Öffentlichkeitsarbeit sind essentiell für den Aufbau und den Klassenerhalt einer Marke. Das Budget dafür ist aber selten von Anfang an ausreichend vorhanden. Eine Vergütung in Form von Veröffentlichungshonoraren (in den für die Kunden relevanten Medien) lässt sich transparent kalkulieren, ist fair und leistungsorientiert.
Ich wünsche mir mit und an meinen Kunden und Projekten zu wachsen. Die Bindung soll lange halten und der Kontakt und die Partnerschaft jeden Beteiligten erfüllen. Dann stellt sich der Erfolg und damit steigender Umsatz (fast) von selbst ein.
A warm welcome!
I have been a fashion victim ever since. I have learned from my Mom, whom I have always admired for her style and perfect look no matter how small the budget might have been.
As a freelance PR consultant my aim is to create great events from little causes. I have focussed on fashion, shoes, accessories and jewellery labels. Mostly these clients only have a very small budget but nevertheless need all kinds of press work to increase their awareness level. That is why I do work almost 100% performance based wishing to stay closely connected with them for a long time, beeing part of their success and growth.
Everyone should do, what he knows best. But it takes time to find out talents and skills.
Read More